MURPHY ARTS DISTRICT | STRATEGY, UX & WEB DESIGN
THE NEXT WOODSTOCK OF IT'S TIME
A quiet, little town in Arkansas with a big dream to become the next Nashville or Austin of music, came to us for the launch of their website. After the initial discovery phase, I developed two tiers of core goals for the website based on the user and business needs that helped drive the strategy for the UX and inform user stories. A comprehensive set of wires with components informed the design function and purpose of each conversion-focused page.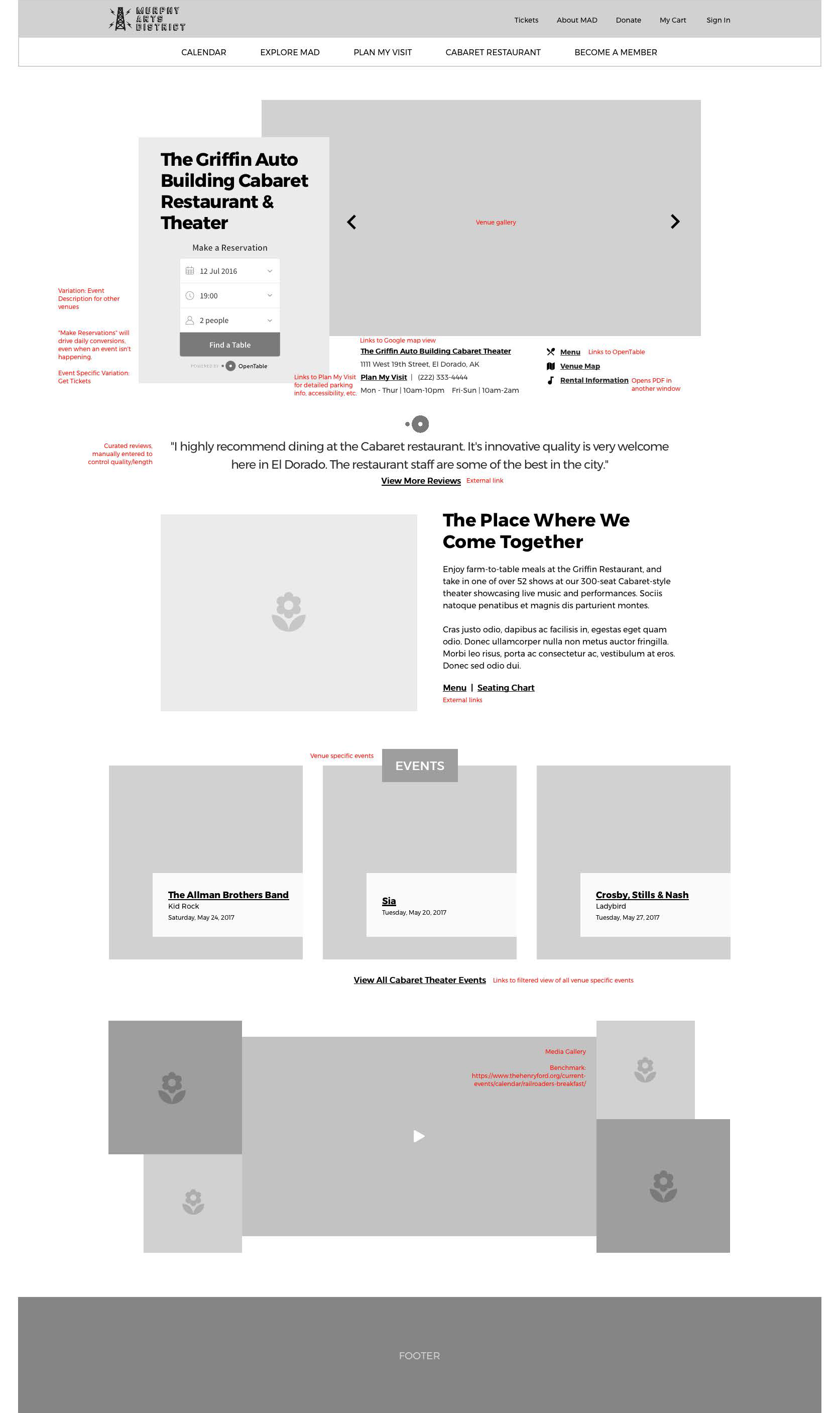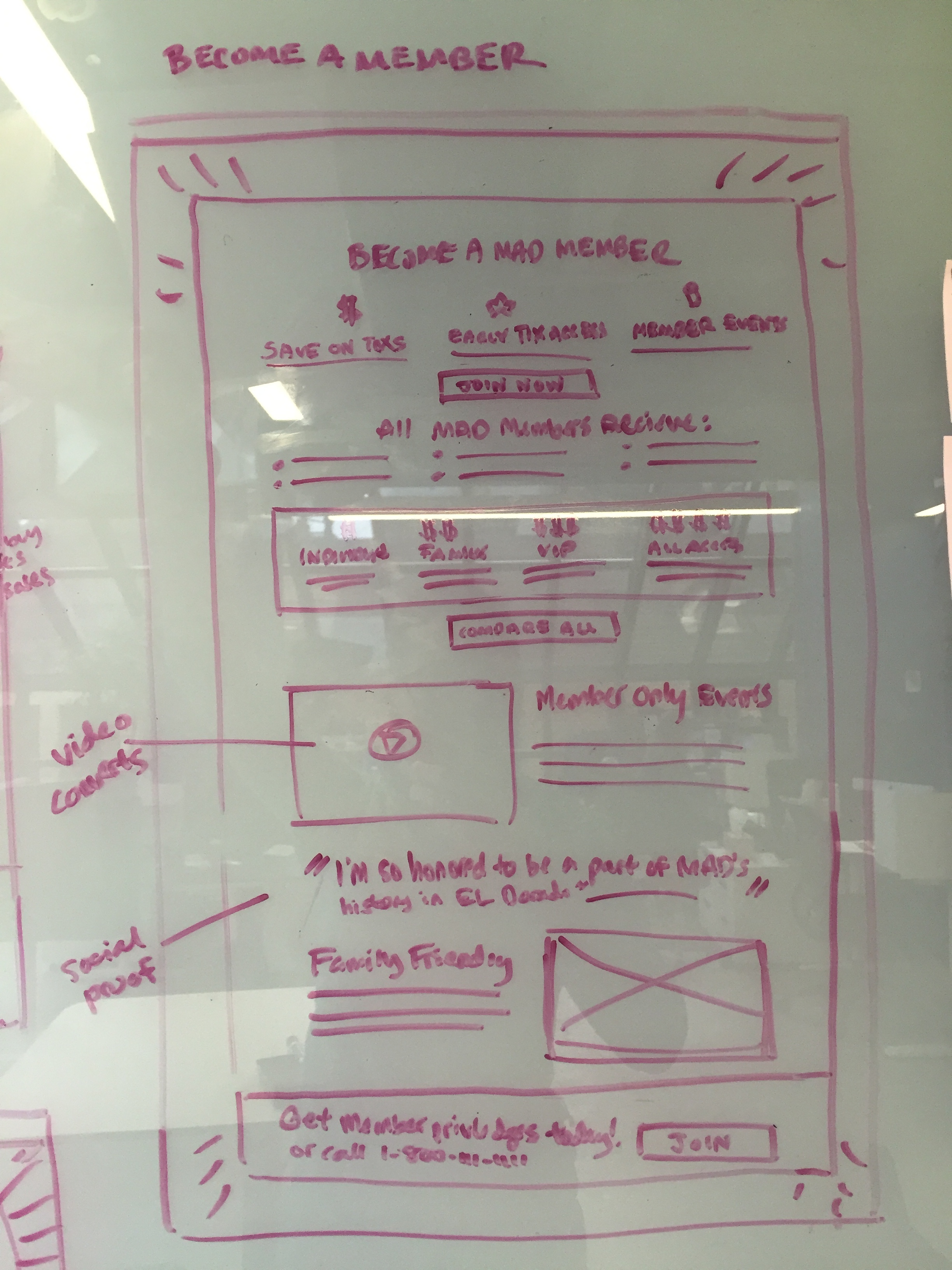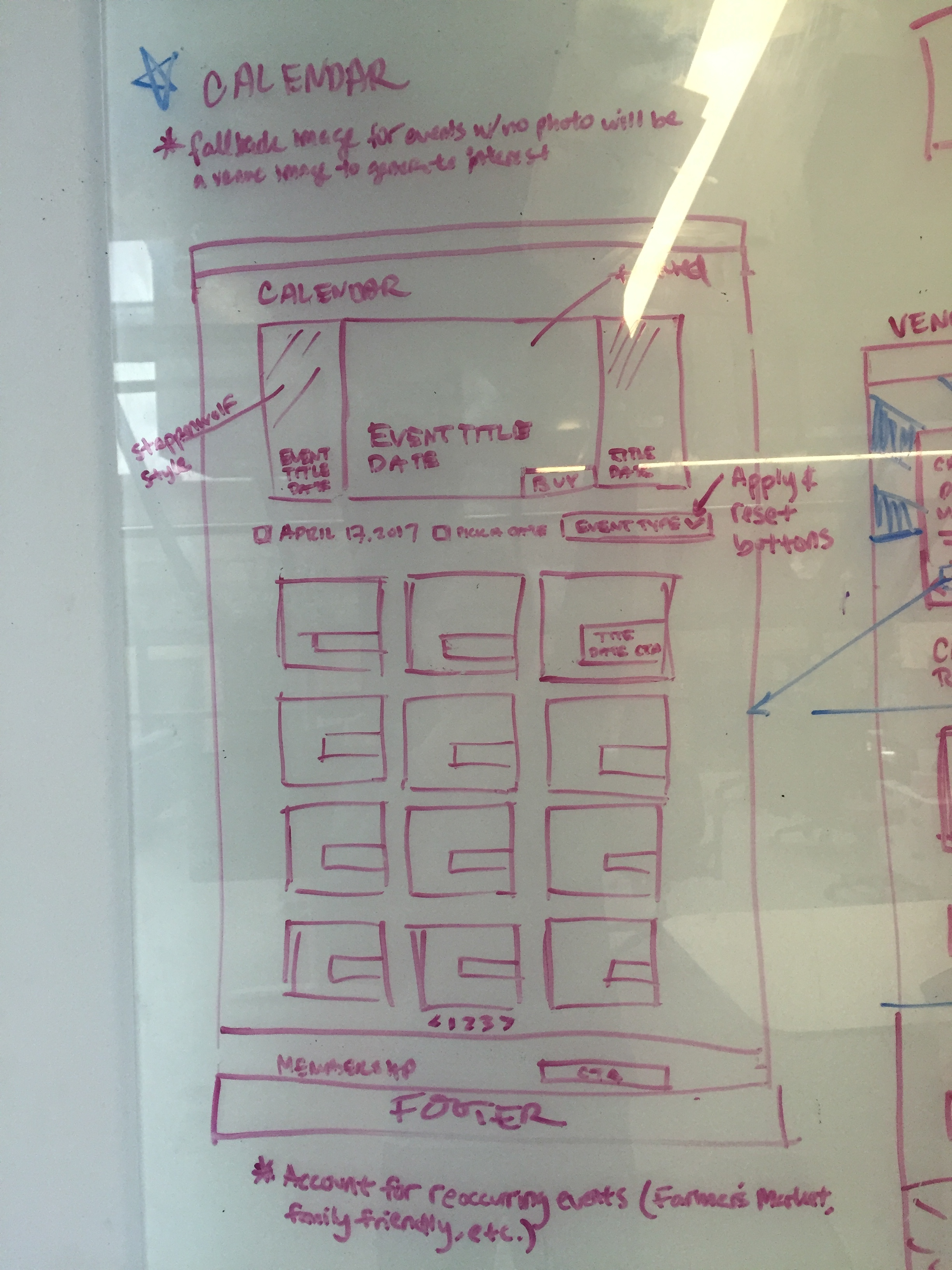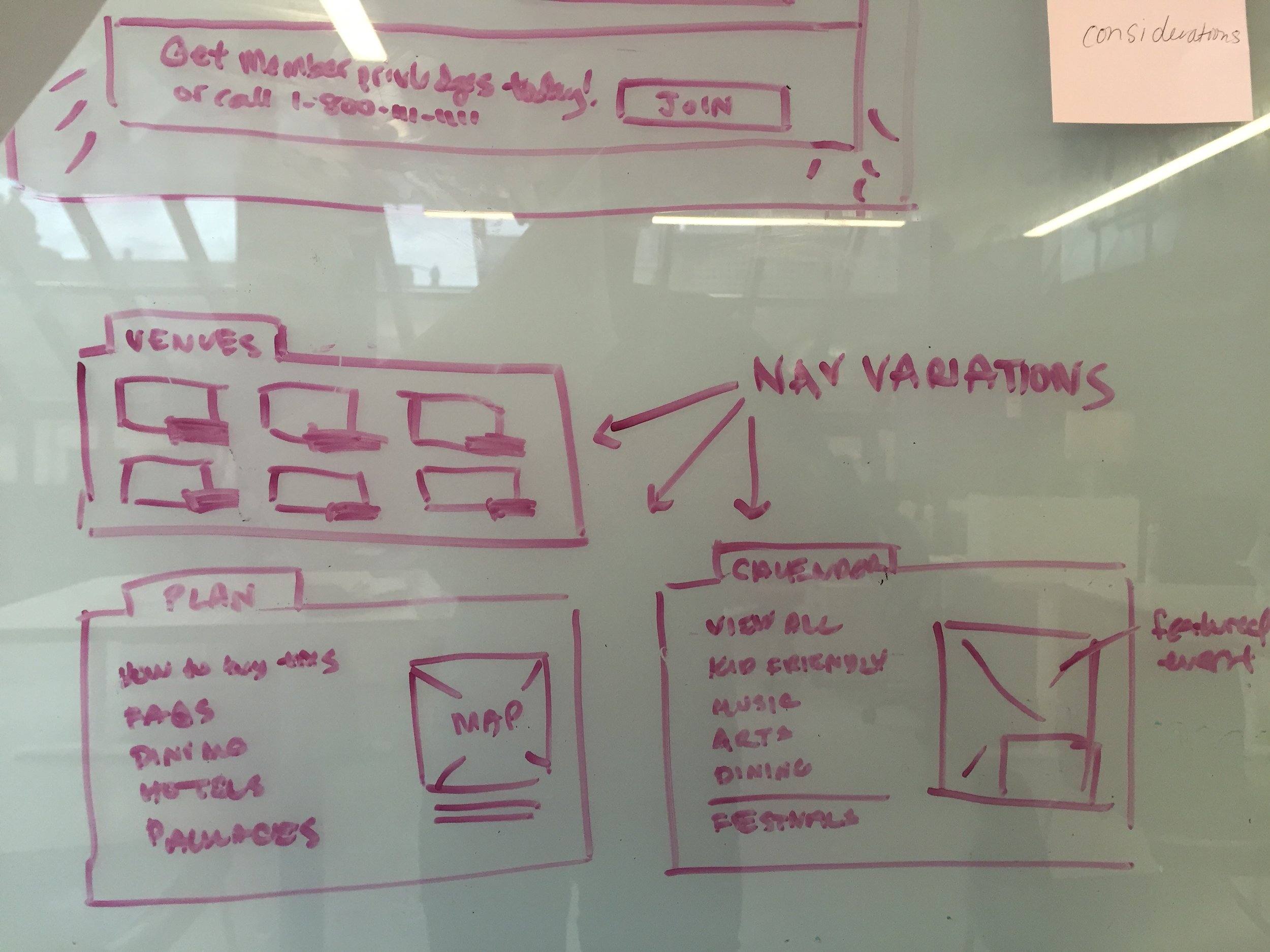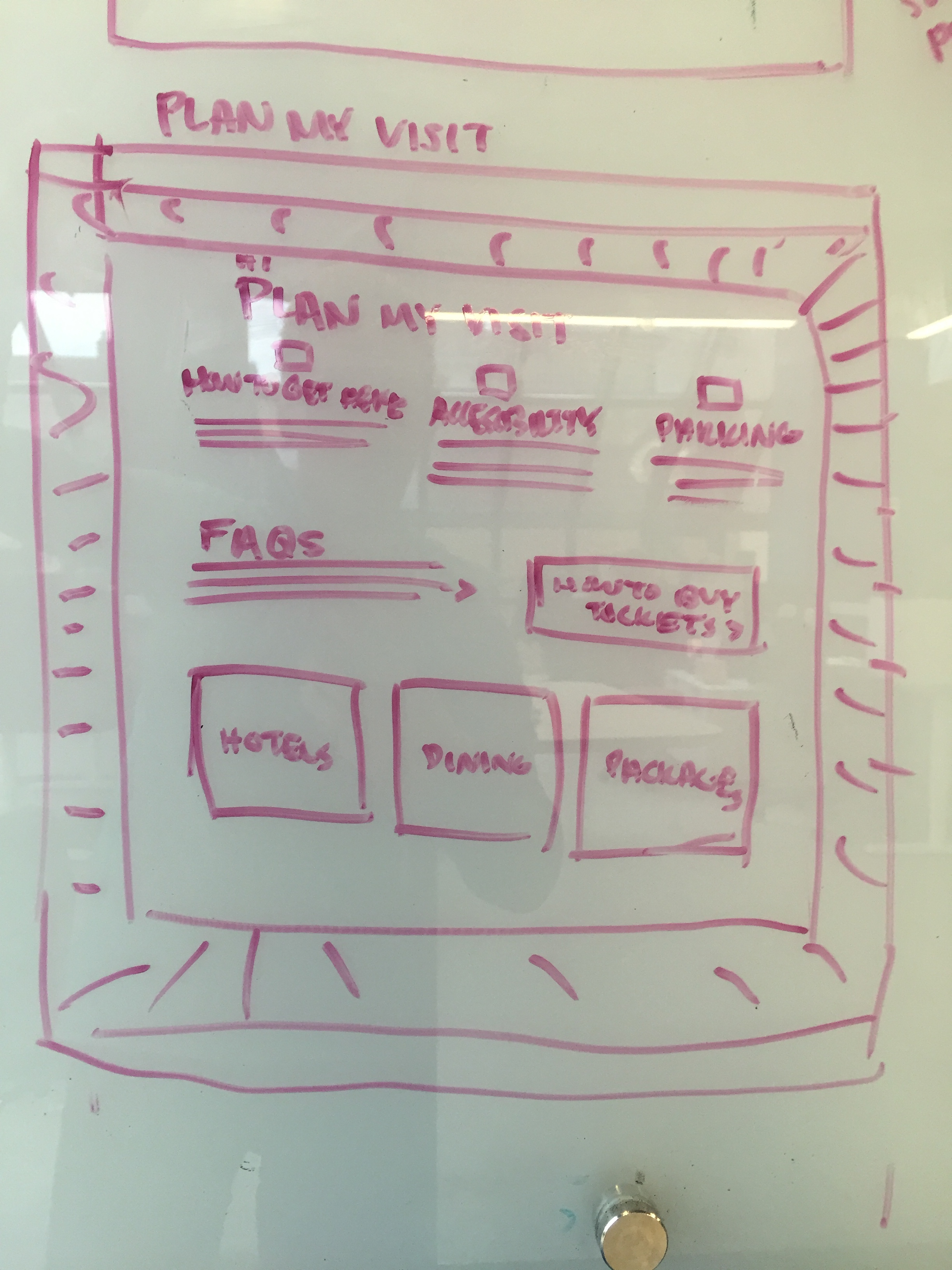 CONVERSION FOCUSED DESIGN & FEATURES
Murphy Arts District is a tourism and ticketing conversion-based website, drawing customers in with high-profile acts and events. The calendar filtering was an important feature to allow customers to quickly find relevant artists and on the dates of their choosing. To further lend easy ticketing purchasing, I implemented a homepage calendar "ticker" integration beneath the nav, which allows visitors to quickly assess what's happening at MAD today, tomorrow and through the weekend.
DATA-DRIVEN DECISIONS & RESULTS
A temporary landing page was needed to sell memberships and drive email signups before the Murphy Arts District opened and the website officially launched. Focusing on those two key goals for conversions, I identified the most important components of the page: (a) give visitors a high-level understanding of the Membership tiers, and (b) for non-Memberships, a overview of the district and to get updates. We tracked performance in HotJar and over the short span of two months we tracked 5,000+ visitors and 360 conversions which totaled a 7.6% conversion rate. The MAD team had over 600+ people sign up to receive newsletters and over 300+ memberships since the launch of the landing page.